Our New York Office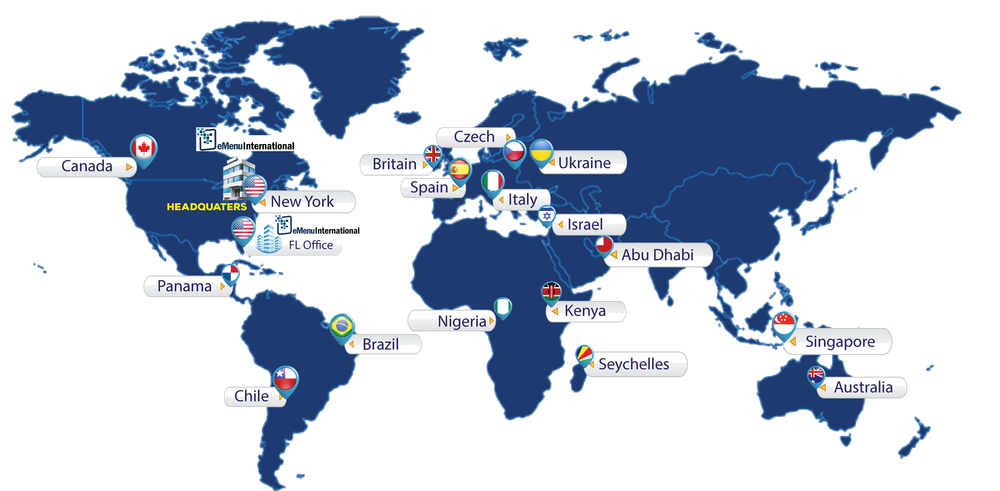 Our Money Back Guarantee:
If the average sales per check at your establishment do not increase in the first 3 months, you will receive a full refund. Refund details are as follows:
Steps to Validate for Money-Back Guarantee
Before: Provide per table check records for your establishment for the 3 months preceding implementation of eMenu Pads and let us know the table numbers where you are about to use the iPad eMenus. Before you begin using it, just send an email and request an approval email.
Run a Test: Conduct a test for 3 months, putting iPad menus at some tables and paper menus at others.
After: If the POS (point of sale) results show less than a 3-6% increase of average check per table at the tables with iPad menus compared to the tables with paper menus then, upon presenting the POS reports, you will receive a full refund for those three months.* You can cancel with no further obligation.
*You must contact eMenu within 7 days after the first 3 months and present the information requested above or the money back guarantee will not be valid anymore. The purpose of the money back guarantee option is to enable you to examine results for the first 3 months and measure its contribution to the increase in sales.