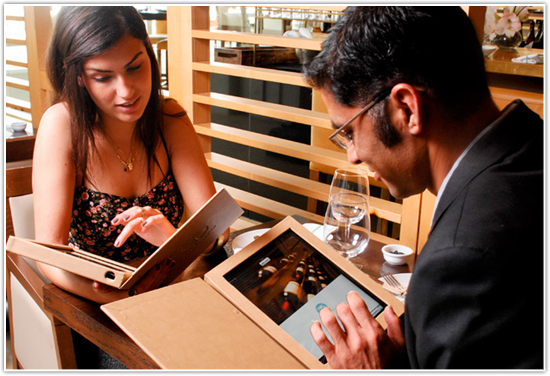 Increases Revenue
eMenu International's revenue-building capabilities have already been proven with our current clients. The customer experience is positively engaging. In one test, the total check amounts at tables with eMenu iPads averaged 14% higher than at tables without it.
eMenu's enticingly delicious visuals are irresistible. Our unique proprietary software program uses intuitive food and wine pairing to make temptingly perfect suggestions. This program has been proven to increase cross-sell and up-sell purchases. It can do the same for you. Your revenue will increase by at least 3-6% per check for each customer, we guarantee it.
Different formats our clients use:
Bank On Our Experience
With over 1500 installations worldwide, eMenu's extensive experience means a better experience for you, your staff and your customers. For starters, implementing a completely new way to present your cuisine, desserts, wine and beverages is an important change. It's far too important to trust to just anyone. With eMenu, you'll have peace of mind knowing that absolutely nothing will be overlooked.
As the most experienced provider in our field, eMenu knows how to assess your needs. We'll develop interactive menu solutions that will increase your profits while enhancing the prestige of your brand. Then, make sure the implementation process is seamless, hassle-free and comes with no surprises.
When all is said and done, our state of the art, interactive menu software is so intuitive, our iPads will seem like mind readers. This experience will delight your customers and strengthen your brand.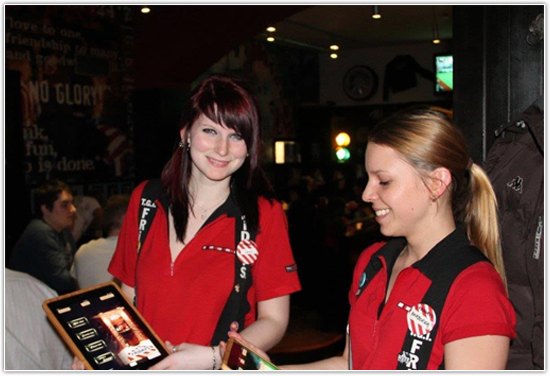 Nothing Overlooked
Whatever you need, from timing and cost considerations to training the staff, eMenu will work with you to make sure every detail is figured out. We make it seem easy but that's because we've done this a thousand times, literally. Find out for yourself why eMenu International is also the most recommended interactive menu provider in the world.
Providing over 1500 installations in over 15 countries has taught us a lot about our clients. And the importance of the right solutions. We've used our learning to create the perfect interactive tool. Once your professional waitstaff hand out iPad menus to your customers, the excitement begins. High-resolution photographs make dish recommendations irresistible and easier to up-sell when taking a customer's order. With eMenu iPads, the interaction between staff and customer is clearly more engaging. Some say, it's almost magical.